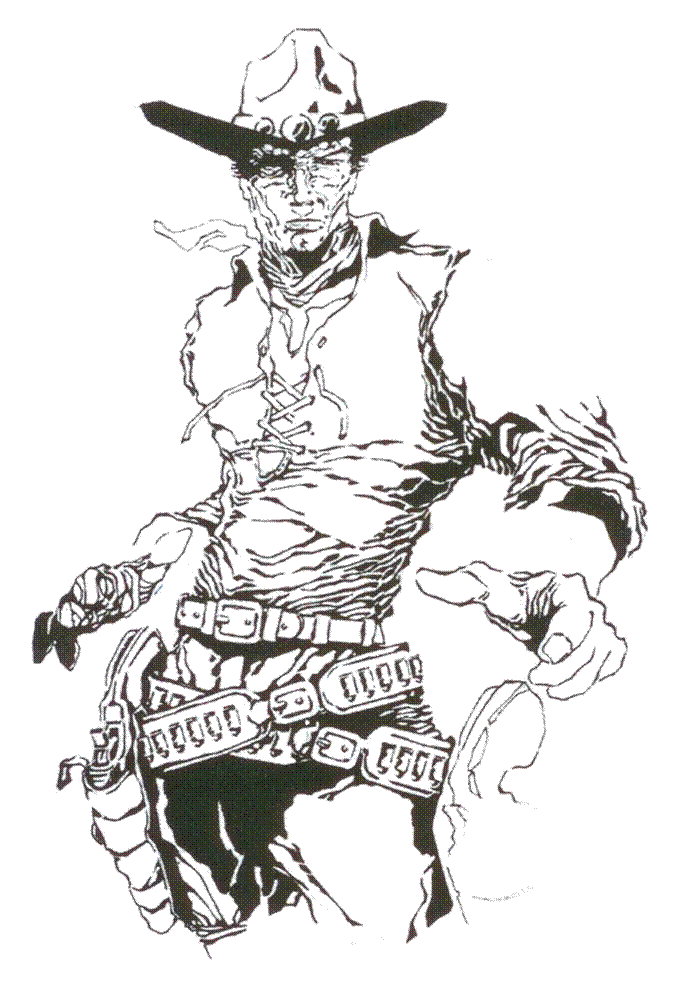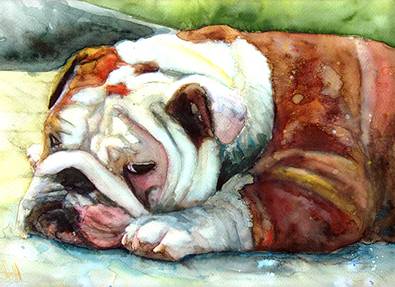 Jenna finished her Championship on March 31, 2013 by going BOB at the Kern County Kennel Club

show on Easter day!  What a way to finish!

Jenna is a lovely girl who comes to us from Faye and John Richardson of Empire Bulldogs.  The product of a repeat breeding between her sire and dam, she matured into a pretty, cobby, standard-sized bitch at 48 lbs.  She has a pretty head piece and jaw, sound overall structure with very nice turn of shoulder, good angles up front and back, wide open nares, beautiful layback, excellent health ... and a pedigree that can't be beat!  She is the product of two BCA Hall of Fame (HOF) producing parents, who themselves descend from many HOF producers.  We are extremely thankful to Faye and John for allowing her to come home with us. 

After finishing her championship, Jenna was retired from the show ring. Following in the footsteps of her parents' in the whelping box, she produced our first beautiful home-bred Grand Champion Gunslinger Wicked Felina. 

CH Empires Gunslingin' Calico Queen

(aka Jenna)

(GCH Empires Empress Amber of Mouser  x  GCH Empires Prince Marcus)


Winners Bitch, 5-Point Major!

Las Vegas Bulldog Club Specialty Friday, PM Show October 2012

Breeder-Judge: Nancy Harrison

Agent: Sandra Martinez



Best of Winners, 5-Point Major!

Black Mountain Kennel Club

Sunday, Back-Up AB Show,October 2012

Breeder-Judge: Dara Carr

Agent: Sandra Martinez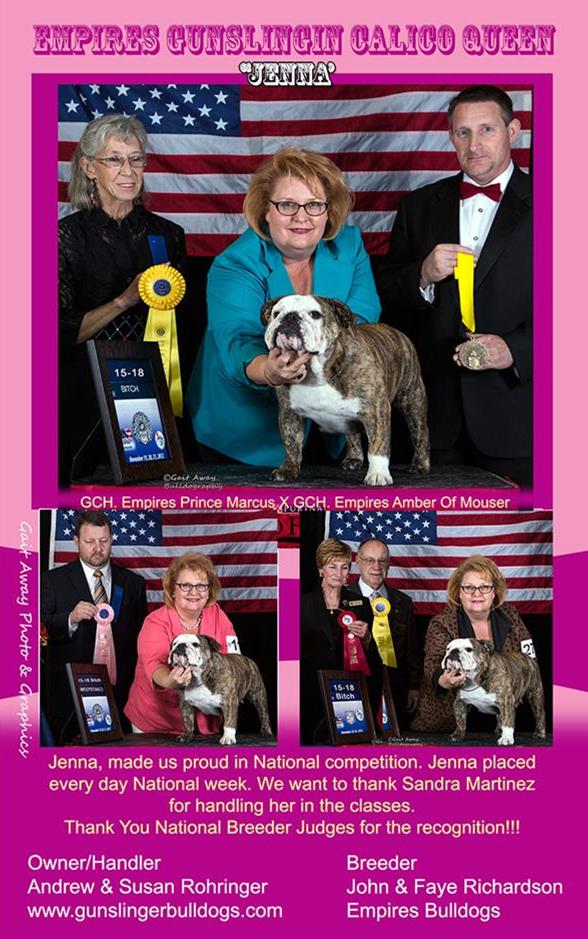 Jenna had a fabulous week at the BCA Nationals in Costa Mesa, CA November 2012!

She was in the ribbons every day, competing in the 15-18 Month Bitch class, handled by Sandra Martinez.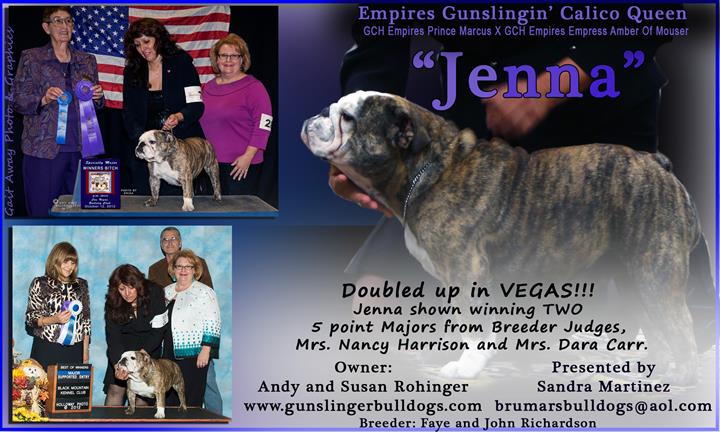 OFA HEALTH TESTED

BCA Gold Level Ambassador for Health Award and Pioneers of Health Award recipient!

CHIC #90857

Hyperuricosuria (HUU) - CLEAR

Cardiac - NORMAL (echo)

Patella - NORMAL (practioner)

Trachea - NORMAL

Thyroid - NORMAL

You can visit the BCA website to read more about health testing,  awards, and what it all means.  From the
About Bulldogs
page, select "Bulldog Health" in the blue menu box, then "Dog Health Awards" and "Health Testing".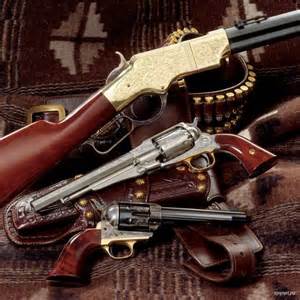 ad design by Gait Away Photography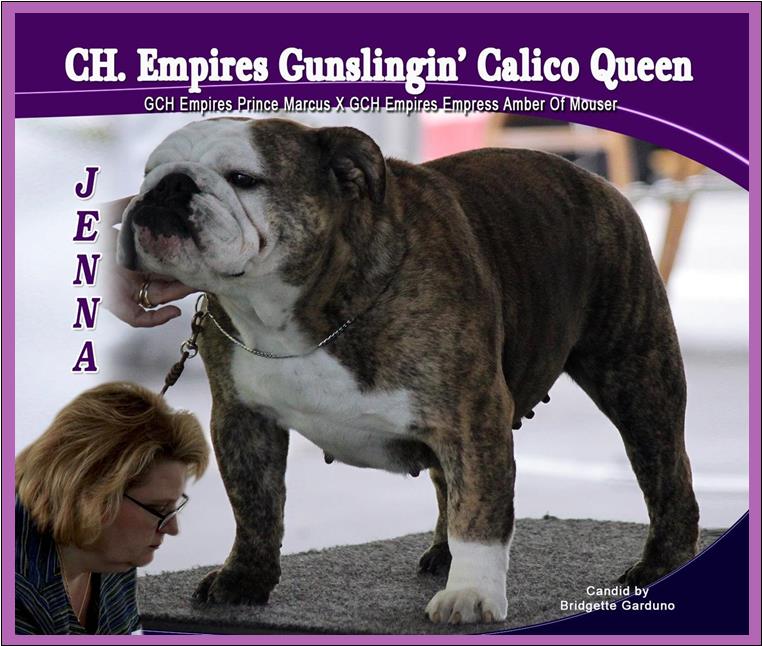 ad design by Gait Away Photography