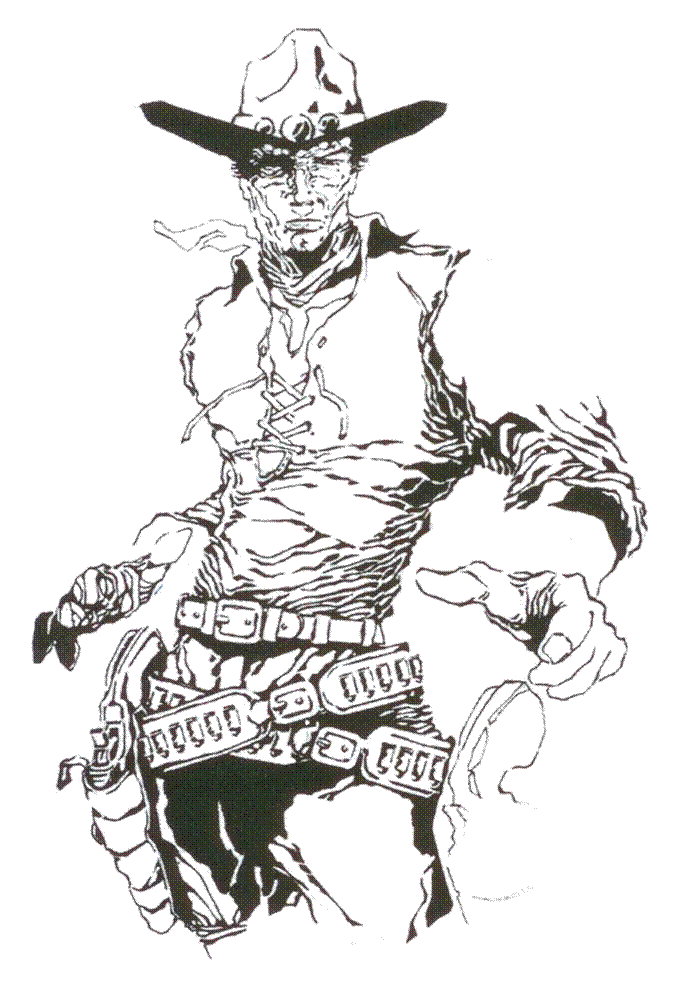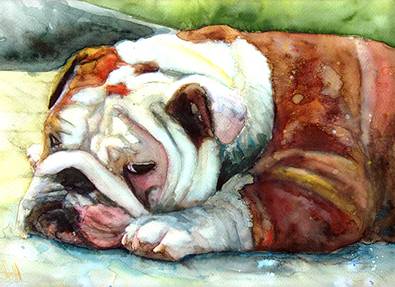 JD hit the ring with a bang the first time out!  It was just three days after his 6-month birthday when he took Best of Winners for his first points.  He remained a consistent winner in a very competitive California/West Coast circuit.  He started out as a well-put-together puppy, and he's matured into a handsome, well-balanced, nicely proportioned dog.  He's a beautiful mover with classic type.  In addition to being structurally sound, he has very good health, has completed OFA health testing being a BCA Platinum Level Ambassador for Health, and has a terrific temperament. 

JD is a well-bred dog and comes to us from breeder/exhibitor Mary Rosborough of Rosborough Bulldogs in Illinois.  His dam's side is full of champions and HOF dogs, and she is linebred on Mary's primary Hall of Fame stud dog BISS Ch. Beulahland's Incred'bl Stormi, a grandson of Ch. Mugshot's Standing Ovation.

His paternal heritage arises from English lines through Sealaville Bulldogs of England.  (The Sealaville line goes back to another well-known English kennel, Britishpride.)  JD's great grand-sire Ch. Sealaville He's The Duke was England's 2006 Bulldog of the Year and sired the 2010 Crufts Best of Breed winner Ch. Sealaville He's the Rebel.

A special thanks goes to Mary for entrusting us with such a fine dog.  He has such a wonderful personality and temperament and brings such life, love and fun to our home.

MBISS GCH Int'l CH Patton's Attila the Hun of Pannonia

Affectionately known as "JD"

(Rosbrgh's Morgan Sha-Ra  x  Winsan Here's Marvin)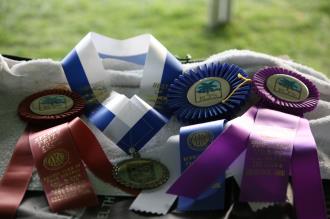 AKC Championship - finished his Championship at 19 months of age.

AKC Grand Championship -  Finished in "grand" style in just 5 short months of very limited showing with 6 Major wins, including two Best in Show Specialty wins!!

When JD retired from the ring at the end of 2012, he'd been awarded three Specialty Best of Breeds by the respected Breeder-Judges Kelly Duty Franz, Jean Kozatek, and Brenda Newcomb. 

California and the West Coast are home to some of the most prominent show exhibitors in the country.  We are very proud that our boy demonstrated his ability to hold his own in such a competitive and distinguished circuit.

IABCA International Championship
- JD finished his International title on April 13, 2013 with two SV-1 Excellent ratings, two BOB's, two Group 1 placements, and a RBIS!  Nicely done and worth the long wait!  You can find more information about these events at
www.iabca.com
.
OFA HEALTH TESTED

BCA Platinum Level Ambassador for Health Award and Pioneers of Health Award recipient!

CHIC #83690

Hyperuricosuria (HUU) - CLEAR

Cystinuria - CLEAR

Cardiac - NORMAL (echo)

Patella - NORMAL (practiioner)

Elbow - NORMAL

Trachea - NORMAL

Thyroid - NORMAL

You can visit the BCA website to read more about health testing,  awards, and what it all means.  From the
About Bulldogs
page, select "Bulldog Health" in the blue menu box, then "Dog Health Awards" and "Health Testing".